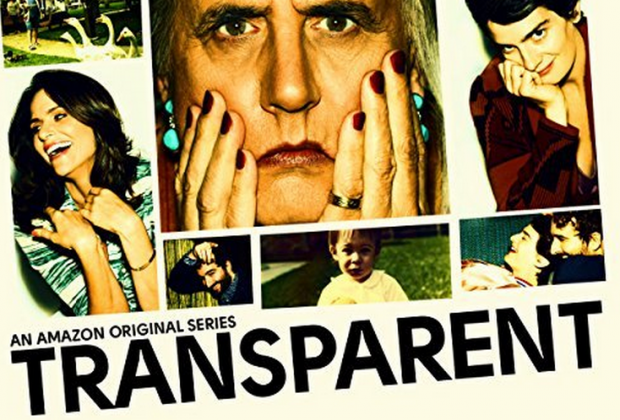 This winter I have periodically stationed myself on the couch in my living room and watched back to back episodes of several different shows on Amazon Prime. Some were shows that have been around for years, others were newer and less well know, and some were Amazon originals that were produced by Amazon and available exclusively on Amazon Prime Instant Video Streaming. This past weekend I finally finished Transparent, a compelling story about a 60-something year old man who comes out as trans and his eclectic and conflicted family.The interweaving story lines and superb (oh wow. Did I really just say superb?) acting were absolutely worthy of their Golden Globe recognition. Without a doubt, Transparent was the best show I've watched on Amazon this season!
Runner up on my list is Mozart In The Jungle, a slower paced story about the New York Symphony and its new, eccentric conductor who dares to change things up and defy tradition. As someone who enjoys classical music outside of stage productions, there maayyy be a little bias since conversations about oboes, crescendo, and the like are scattered throughout each episode. Nonetheless, the story of a struggling musician, regardless of the genre, in New York City and a feisty, Latin man putting all of the traditionalist, rich, classical-music-loving, white people's panties in a bunch is one to watch.
Similar to a "beach read" in literature, Betas, another Amazon original series, is a lighthearted comedy about a handful of nerds trying to launch their app and make it big in the tech industry. From womanizing man child to socially challenged recluse, the range of nerdiness within their friend group makes me laugh every time they hit a speed bump on their road to success. Of course there's the resident "hot girl love interest" who seems pretty stereotypical until she finally gets an episode where it's not all about her love interest or web design abilities. The icing on the cake: Madeline Zima has a recurring role as a well known blogger so any of you The Nanny fans, hold on to your seat because little Gracie is all grown up!