I don't know why I feel so compelled to write this post rather than the post I actually planned ("7 Summer Friendly Hairstyles To Try" featuring my much loved
Riled Violets hair ties
), but I'm not going to fight the urge so here I am writing about my past week.
During the school year I was so excited about the summer so that I could get a chance to fully immerse myself in my blog. I was obsessed with A Glamorous Revelation and I wanted to give it my full attention. However that has been far from reality these past few weeks. I used to have posts lined up and scheduled days, even weeks, in advance! Now I'm struggling to put out a post before 10 o'clock at night every day. I still love my blog, but now I love it differently. It's starting to grow up and I'm learning to loosen my grip on it slowly but surely. I've promised myself that I would spend a maximum of 4 hours a day on my blog writing, editing, tweaking, and replying to comments and emails. Before I could spend up to 7 hours on AGR while I was still going to school for 7 hours a day working for 5 hours a week and commuting an hour and a half every week day. Even though I was so happy with my blog I was exhausted and being incredibly irresponsible with my time. I expected to have this blog-life balancing act all figured out by now but boy was I waayy overzealous. I'm just taking it one day at a time.
On the plus side my everyday non-blogging life has been fantastic. Even though I miss
the darling little kids in my class
from camp the last few weeks, having the past 5 days to myself to do whatever I pleased was great. I got to sleep in and lazy around the house on most days but also got to hang out with some really great people from church on 4 separate occasions. I pulled a total teenager move (since most of the time I live like a 60 year old woman) on Monday night and went out with 2 girls from a Bible study I'm in and went to see The Fault In Our Stars for a spontaneous adventure. Of course compared to the lives of thousands of teenagers across the United States that sounds like a bore but I loved it.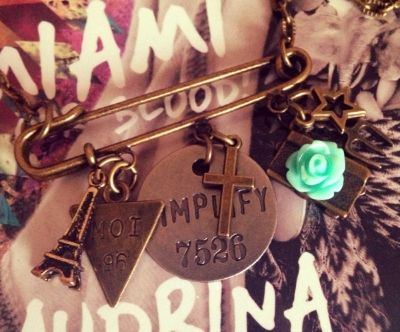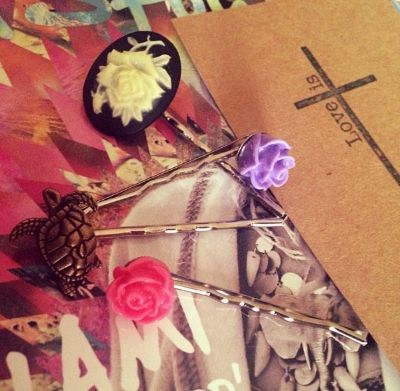 I also got to do some fun shopping since I didn't spend my week chasing after kids or being tired from doing such. I bought 2 beading belts from Rue21 that I'm obsessed with. I'm pretty sure I've never bought anything full price from any Rue21 store but these belts were to die for. I also finally got to place my custom order for all the jewelry I wanted from
Love Is
. I hand selected the charms and decals for all the pieces and picked the words Serenity, Courage, and Wisdom for a plated necklace inspired by the prayer I pray every day. Even though Raquel, the owner and craftman behind Love Is, doesn't typically make beaded tassel necklaces I asked her to make me one and it turned out incredible. I'm planning to order another one in the coming months so stay tuned. I also got custom chain plated bracelets with my best friend and I's initials on it along with the reference to our "friendship verse."
I also went through and cleansed my
Bloglovin'
account and went through (almost) all of the blogs I have bookmarked and saved on my iPhone home screen. That means I read
Brass Honey
for the first time in weeks. Brass Honey is one of my all time favorite blogs and has inspired so many of the things you see here on A Glamorous Revelation. I've had a secret love affair with it since my early days of blogging and have yet to open up about my feelings regarding it's greatness. Up until today I had never commented on Shannon's posts or emailed her to tell her how much I love everything she writes, which are two things I've been wanting to do for a loongg time. Even today when I commented I left only my name. Just Munachi. No link to AGR and no indication that her blog has changed my life. I guess this paragraph is kind of like a little secret love letter to Brass Honey because God knows I couldn't say this to her in a comment or email. Why do Shannon and Brass Honey make me feel this way?!? I'm not usually shy and I always go out of my way to tell someone how much they mean to me buuuttt... I'll just continue to admire her and her blog from a distance.
This post is becoming so much longer than I originally intended but that kind of fits with the title "Unmet Expectations" so I'm going to just go with it. Last but not least I finally got my hands on the newest issue of Disfunkshion Magazine. They only come out with three issues a year so I look forward to each new edition (especially since I let my friend borrow all of my old issues and she hasn't given them back). This issue seemed even better than all of the other issues combined. I'm not sure if it's because they changed the layout a little or added an Editor's Pick section (fun fact: one of my favorite parts of almost any magazine is the edits and gift guide features) but it seems different in a good way. If you've never heard of Disfunkshion Magazine CHECK IT OUT NOW! It is the ultimate hippie/boho/indie, down to earth, brutally honest young adult magazine out there.

What's your summer been like lately? Better, worse, or just plain different than what you expected? Talk to me...
Phtoto from imbd.com